With the holidays and holiday parties just around the corner, you will be happy to have this quick and easy guilt-free Mexican black bean dip on hand that can be made last minute and in minutes to help spread the cheer! Tired of hummus?
I'm always on the look out for healthy appetizers and this bean dip is

very tasty, low in fat, and pairs nicely with (GF) baked corn chips or a variety of crudités.
I use two cans of vegetarian no-fat refried beans, a jar of salsa verde, some garlic, and seasoning to make a good size bowl of dip.
I mix it all in the food processor and spoon it into a serving bowl.
The texture of this dip is smooth and creamy, the flavors are slightly tangy and spicy (depending if the salsa is mild, medium, or spicy), and it's low in fat, high in protein, and high in fiber. Tastes great but more importantly- it is healthy for you and good and weight conscious too!
Make Good Choices This Holiday Season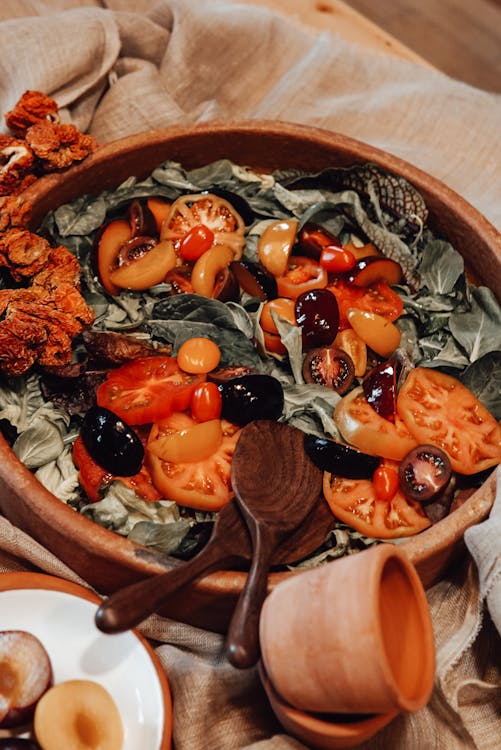 Baby spinach, sliced and cherry tomatoes, black olives - love this salad
Think salads, vegetables, and low fat dips - for the holidays!
Let's face it, holiday and party eating can take a toll on the waistline. If you plan a beautiful salad in advance and some low fat appetizers that still taste great, they will fill you up and won't wreck havoc with your weight.
I find I have to make a plan to get through the holiday celebrating or 5-7 pounds can creep on before I know it during this long month of holiday celebrating!
Focus on crudités (I use red or yellow slice sweet peppers, baby carrots, cucumber slices, celery sticks, and cherry tomatoes).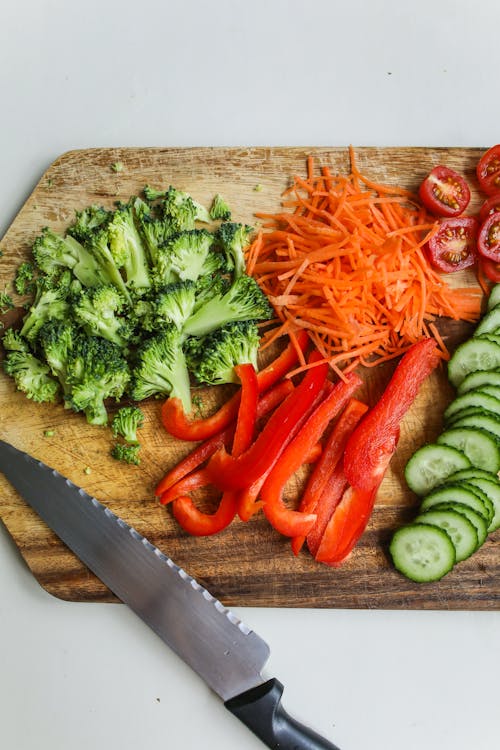 I try to make healthier alternatives during the holidays when everyone is over indulging. Using vegetables instead of crackers really helps. I keep asking myself, " What would I like my weight to look like on January 2, 2023? "
Following the Mexican theme, I like guacamole (link to recipe) and salsa too. They are both quick and easy to make and are healthy but go easier on the guac- it's healthy but higher in fat- but feel free to load up on the salsa and crudités. I skip the chips!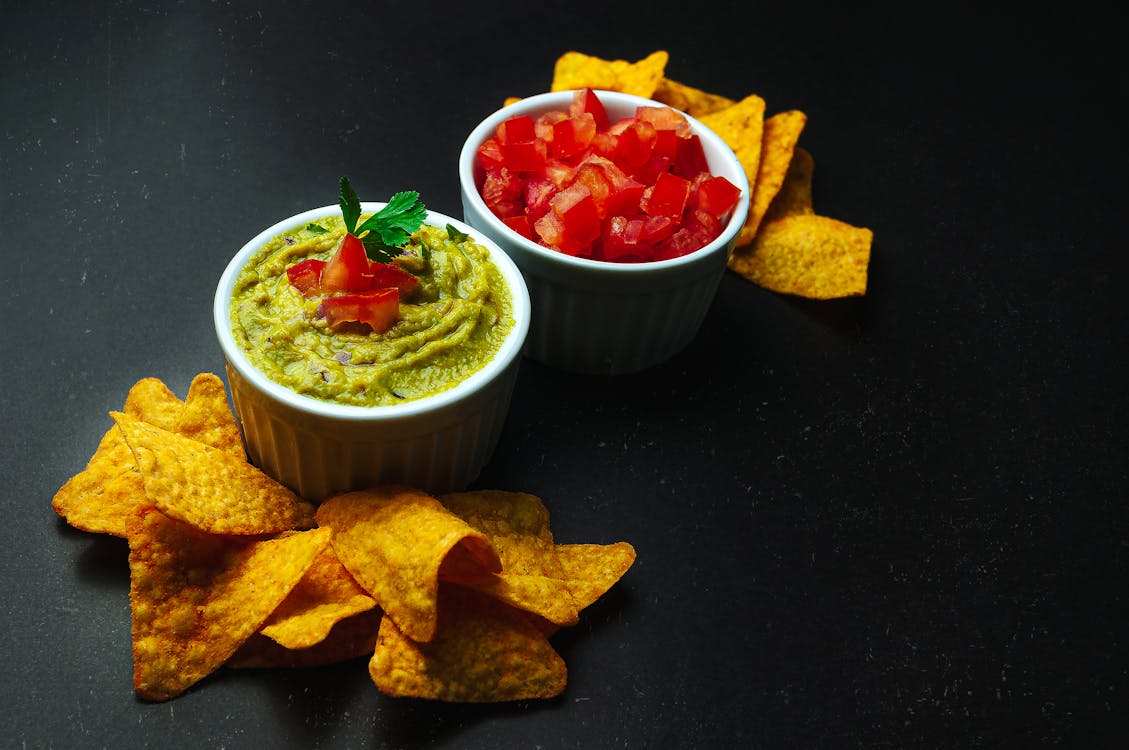 Ingredients:
2 cans of fat-free vegetarian refried beans
1 jar of salsa verde (or salsa of your choice)
2 cloves of garlic, sliced
2 tablespoons of freshly squeezed lime juice
Optional: chili powder
Directions:
Add the sliced garlic cloves to the food processor and process. Add the remainder of the ingredients and whiz in the food processor until fully blended. Remove and spoon into one or two bowls. Refrigerate until ready to use. This can be made the day before.
MY NOTES:
1. This recipe can be made in 5 minutes.
2. It is oil-free, gluten-free, vegan, kosher-parve!
3. Allergy friendly: This is the perfect dip if you, a family member, or guest have special eating needs.
4. It's a nice change from hummus or make them both.
5. This is the quick version uses canned beans or you can certainly use dry beans to make your own black beans (recipe link) for this recipe.
6. My Easy Plant-Based Soups Cookbook is now available on Amazon ..