Looking for a vegan appetizer or supersalad? This one is perfect. Just one look at this incredible creation and you will understand why it tastes amazing even without the traditional cheese that is usually in a Caprese salad. This is my vegan version of a tomato and Mozzarella Caprese salad appetizer. I substituted avocado for the sliced mozzarella.

I served this appetizer at a party a few weeks ago. Believe me when I tell you that here was not a morsel left. No one seemed to miss the cheese.

It's amazing how many people prefer not to eat cheese these days. Some people are following a vegan diet, some are just not eating dairy for allergy reasons, and others feel that cheese is too fattening. Whatever the reason, a dairy free appetizer is a good choice to serve at parties.

Our Jersey tomatoes are just starting to come into season and my patio is full of fresh herbs in pots. I love the contrast of the rich red Jersey tomato against the lovely green avocado, fresh basil and thick juicy cucumber. I had a few sprigs of fresh rosemary from my garden so I placed them on it as well. Doused with a little sea salt and lemon juice, this tasted sensational.

I'm including more healthy fats like avocado into my daily diet. The fats keep me full longer and I don't seem to be craving as many snacks. In fact, I read on Dr. Mercola that it is beneficial to do a mini fast each day to help cleanse your system. I was reluctant at first, but I find with the extra fat I am able to do it easily.

I finish my last meal by 7:00 pm and then I don't eat again until around 11:00 am. This gives me my 16 hours. I do drink my weight loss apple cider vinegar cocktail around 9:00 AM. ( and then I exercise) . I'm amazed that I am not hungry, my blood sugar stays stabilized, and I am truly hungry around 11:00.

I usually eat a large green salad with some tomatoes, red peppers, cucumbers etc. and some protein and some avocado or salad dressing. If I get hungry before dinner ( 5:30 or 6:00 ish?) I snack on some nuts.

The key is to eat enough healthy fats to stabilize the blood sugar and satiate. I do eat dairy because I'm a vegetarian and I'm trying to eat lower carbs so I have been cutting out beans and grains.

Even I can't believe that I'm not hungry and craving. I've been doing this for about 6 weeks and have lost 6 pounds - my cravings are mostly gone.

This appetizer fits into my eating plan perfectly. I really do try to focus on including lots of fresh herbs from my garden like different varieties of basil, rosemary, thyme etc. which are packed with antioxidants.
Judee @ Gluten Free A-Z Blog
Prep Time: 7-10 minutes
Cook Time: None
Appetizer



Ingredients:


2 avocados, sliced
2 large tomatoes, sliced
1 large cucumber, sliced
1 cup fresh basil , chopped
2-3 sprigs of fresh rosemary
juice of 1/2 lime or lemon or balsamic vinegar
Salt and fresh cracked pepper to taste



Directions:


Arrange tomatoes, avocado, and cucumber on a plate by placing the tomato first, a piece of cucumber behind it and a piece of avocado on top of the tomato. Sprinkle with freshly chopped basil and sprigs of rosemary. Drizzle lemon juice on top of salad toppings and then add the salt and pepper.

If you like this idea please share it with your Pinterest followers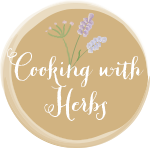 Pin It
Please leave a comment so I know you stopped by. Scroll down to the end of the post and click on comments.