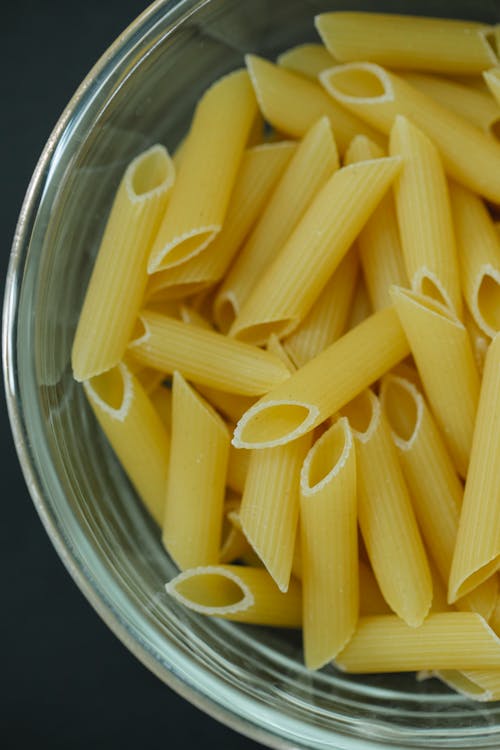 Spinach and za'atar are a winning combination in this delicious

pasta dinner made in the Instant Pot.
I used chickpea pasta which is made from chickpea flour. It is a high protein pasta with 20 grams of protein and 8 grams of fiber. Thus no need to add a protein to make this a meal. Of course it is gluten-free.

It is sold in most supermarkets and Costco.
Once you make pasta in the Instant Pot, you will understand why there is no reason to boil water, let it cook, heat up the house, drain the water etc.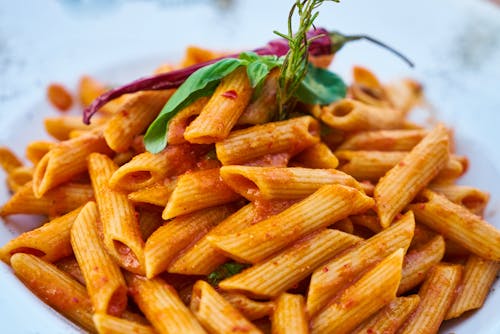 So Easy
To make pasta in the Instant Pot, I simply put the pasta, sauce, and water, in the Instant Pot, set it to pressure cook for 4 minutes(2 minutes if very thin spaghetti) ,and then allow it to sit for 4 minutes before I release the pressure. When I open the pot it's ready to eat.
Cook Time Varies
The cook time will vary depending on the type of pasta you are using. The thinner the past the faster it will cook. See post for thin GF pasta. (link)
In this case, I used chickpea pasta pencil points. I pressure cooked them for 4 minutes and then manually released the pressure gauge after it sat for 4 additional minutes.
Vegetable Options:
Once you turn off the pressure cook function and allow all the steam to release, you can remove the lid and add fresh spinach to the pasta (in the Instant Pot) cover (but don't turn back on), and allow it to wilt for 3 minutes without cooking. Uncover the lid and serve.
I used a 6 quart Instant Pot (cut recipe in half for a 3 qt Instant Pot)
My recipe for chickpea pasta with spinach and za'atar
Ingredients:
1 8 ounce container of chickpea pasta
1 jar of marinara sauce (I use Whole Food 365 brand organic fat free)
2 cups of water (or enough to JUST cover the pasta
1 teaspoon of garlic powder
1/2 teaspoon of chili powder
Directions:
Add the pasta to the insert liner of the Instant Pot. Pour a full jar of marinara sauce over the pasta (do not stir or the pasta will burn), add water, and all seasoning except the za'atar. Cover, set to pressure cook at 4 minutes. When done, allow to sit for 4 additional minutes and then manually release the steam according to the manufacturers directions. When all steam is released, open the lid and add 2 cups of fresh baby spinach. Mix in with the pasta, allow it to wilt, and then serve. Sprinkle Za'atar over each bowl.
1. Use any pasta that you like with the same method and recipe.
3. Most, but not all, za'atars are gluten-free. Always read the labels as some may contain wheat.
Za'atar Seasoning (link)
is available in many stores or
online. The one I linked here is from Israel (Kosher and Parve) and is made with hyssop, which is an herb mentioned in the bible.
Another Za'atar that I buy online is a Lebanese za'atar recipe. It contains oregano and sumac as the main spices-
Sahadi Lebanese Style Zaatar - 7
Disclaimer
: I am an affiliate for Amazon and receive a small compensation if you click on a link from my blog and make a qualified purchase. It is at no extra cost to you. I thank everyone for their support, to help defray the cost of running a free blog.