Love spring rolls? Looking for easy lunch ideas this summer?
This recipe for Vietnamese spring roll in a bowl is the perfect choice for a simple healthy lunch or quick dinner on a hot night. It provides
all the
flavor of spring rolls with 1/2 the effort because you won't need to roll them.
What can you use to make your spring roll bowl?
This interesting and flavorful bowl is made with cooked rice noodles, thinly cut up vegetables such as grated carrots, sliced yellow peppers, red cabbage, scallions, red onions, cucumbers, and fresh herbs such as fresh mint, parsley, basil and or cilantro. In addition, I add some sliced firm tofu. I also top it with crushed peanuts (or nuts of choice) and or sesame seeds.
My favorite part is the peanut sauce dressing which is oil-free, creamy and delicious.
If you don't use or like peanut butter, try substituting almond butter or sunflower butter instead of the peanut butter
.
Once you start making this delicious peanut sauce, you can use it on other things such as on a side of steamed vegetables which is outrageously delicious!
Where else can you use this delicious peanut sauce?
The sky's the limit: sandwiches, oatmeal, crudités dip, Asian noodle dishes,etc.
Traditionally this type of peanut sauce is most popular in Vietnamese cuisine and Thai cuisine, but it has been gaining popularity for all kinds of cuisine.
I make my own homemade peanut sauce because most commercially made peanut sauces are usually not gluten-free due to the soy sauce which frequently contains wheat.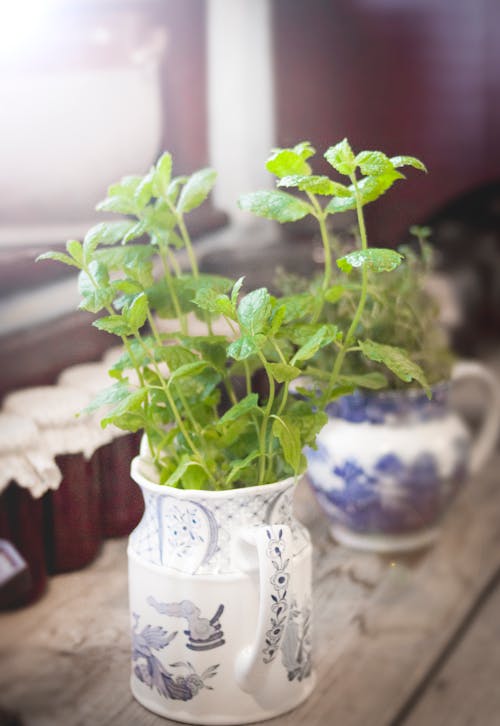 During the summer months when my herb garden is in full bloom, I like to add lots of fresh mint, fresh basil, and fresh thyme to my spring rolls or spring roll salad.
Peanut Sauce Dressing - (oil-free)
3 tablespoons of peanut butter powder
3 tablespoons of chunky or smooth peanut butter
2 tablespoons of freshly squeezed lime juice
3 tablespoons of gluten free soy sauce
A few drops of liquid stevia or maple syrup
1/4 cup of crushed peanuts ( or nut of choice)
Optional: hot sauce to taste
Directions:
Mix the ingredients in a small bowl and drizzle desired amount over the spring roll bowl. Top with crushed peanuts
Notes:
1. Your can use 3 additional tablespoons of nut butter if you don't want to use the PB powder which is low in fat.
** I like to squeeze fresh lime over the spring roll bowl too
2. If you would like to roll your spring rolls follow the link to this recipe.