Who's mom made meatloaf?
Probably everyone's from the 1950's-1970's -right?
Growing up in the 1960's, we had meatloaf once a week.
Meatloaf was a frugal meal that stretched the meat to feed the whole family. Now(being vegan), I make a vegan lentil "meatloaf" which we simply call a lentil loaf. I'm not trying to make it to stretch anything,
I make it mainly for the convenience, texture, and taste.
Very few vegan/meatless meals (that are whole food) can be sliced- but vegan lentil loaf can-which makes this loaf easy to serve and easy to eat. Sometimes I just get tired of stew-like meals and look for a burger or loaf.
Lentil loaf is also convenient to pack for lunches for a day at the beach, shopping, visits, work or school.
For those just wanting to add some healthier plant-based meals to their diet, vegan "meatloaf" or lentil loaf is a good tasty choice.
This recipe handles before cooking like mom's meatloaf and cooks up easily.
Best of all it's very low in saturated fat and high in fiber which is perfect for heart healthy living.
It holds together well, sliced well, freezes well. I often make two and after I slice them up, I freeze the slices in baggies. I'll take out two slices when I want a quick lunch.
In the past, I've tried a great deal of "lentil loaf" vegan lentil loaf recipes before I created this one. I use chunky salsa and sun-dried tomatoes to give the recipe flavor.
My lentil loaf is gluten-free, oil-free, dairy-free, nut-free, parve, and vegan- a perfect allergy friendly recipe.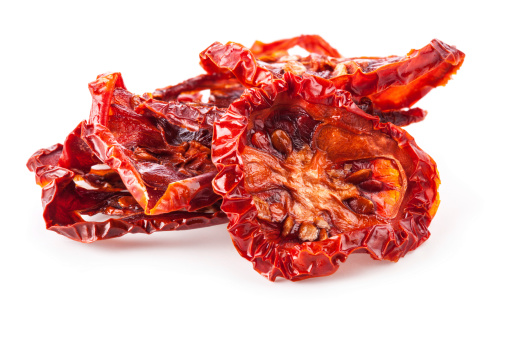 I think this one is a winner.
To cook the lentils:
2 cups of dry lentils, washed well
Instant Pot :
Add lentils, water, and salsa to your Instant Pot and cook set to pressure cook for 11 minutes. When done, allow to slow release for 5 minutes and then manually release steam according to manufacturers directions. When all steam has been released, carefully remove lid. Drain any liquid and use in the recipe.
Stove top:
Add lentils, water, and salsa to a medium sauce pan. Add an extra cup of water or broth and bring to a boil. Reduce to as simmer and cook covered until lentils are soft and most of the liquid has evaporated. (about 20 minutes). Drain off any extra liquid before using in the recipe.
Notes: Cook the lentils first, even the day before. Once your lentils are cooked, pour off any liquid or allow the lentils to sit to soak up the liquid. I often make my lentils the day before to absorb liquid, but I still allow to sit in a colander if they seem wet.
Ingredients for lentil loaf
2 cups of cooked lentils using directions from above
2 cups of grated raw zucchini squash, squeezed well to remove liquid or
any vegetable such as raw grated carrots but make sure it is not wet.
1 cup of oatmeal (1/2 blended to flour and half left whole)
1 cup of sun-dried tomatoes (not in oil)- soaked for 15 minutes and then drain. (see notes)
1 teaspoon of garlic powder
1 teaspoon of onion powder
1 teaspoon of Italian seasoning
1/4 cup of tomato paste or ketchup
Directions
Preheat oven to 400 degrees
Line a baking dish with parchment paper
Mix all ingredients by hand in a large serving bowl. Remove and shape into the parchment lined baking dish.
Cook for 40 minutes in a preheated oven.
Remove, allow to cool somewhat. The loaf with become firmer as it cools. Place in the refrigerator and allow to cool to become completely firm.
1. Sun dried tomatoes- find sun dried tomatoes that are dry in a pouch as opposed to a jar with oil.
2. Soak sun dried tomatoes for at least 15 minutes in water, then drain and pat try to use in the recipe.
3. Chunky salsa- When I don't make my own, I use organic chunky salsa from Aldi- inexpensive and very tasty.