Too many bananas?
Are they ripening more quickly than you can eat them?
There are two ways to save those bananas that doesn't involve making banana bread!
1. How To Slow Down The Ripening Process
Slow down the ripening process by first separating the bananas from the bunch. When they are totally yellow but not spotted, place the individual bananas in the refrigerator. This will slow down the ripening process for at least 3-4 additional days before the bananas begin to spot and turn brown. Do not peel the bananas.
2. How to Freeze Banana Slices
However if they are already spotted and starting to turn brown but not mushy, it may be better to peel them, slice them, and freeze them. I place the slices on a paper plate overnight until frozen and then I transfer to a zip loc bag. I keep them for up to a month.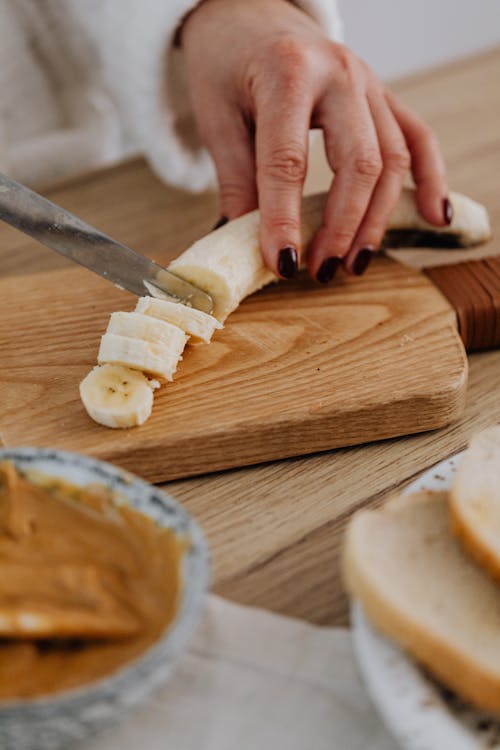 How to Use Frozen Banana Slices
I often freeze my bananas especially if we are going on vacation and there will be no one to eat them. Frozen banana slices are sweet and delicious can be used in smoothies or milkshakes, or dipped in chocolate or even eaten plain. They make a wonderful cold creamy snack.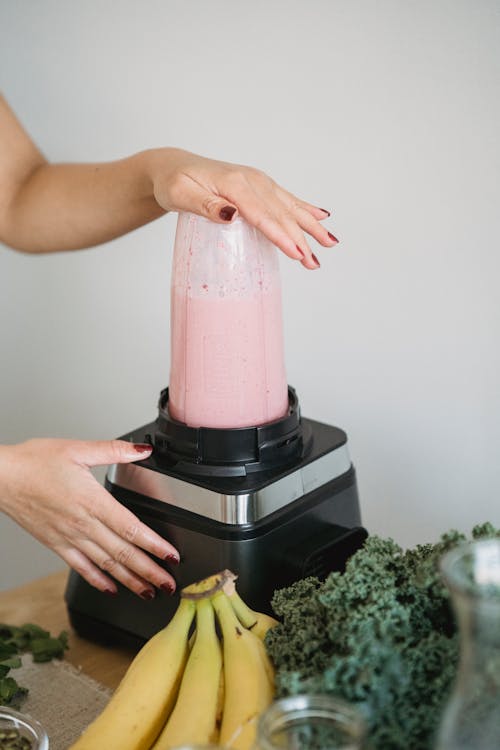 Frozen banana slices can be eaten straight out of the freezer and they sweet, cold, and fun to eat!
One of my friends dips her banana slices in cinnamon before freezing them to add an interesting flavor.
Banana slices can also be dipped in melted chocolate before freezing. If you put them on skewers before freezing they will be easy to hold.
My favorite frozen banana dessert is creamy nice cream.
Chocolate banana nice cream recipe recipe here
In the past, I've put slices on a stick and dipped the slices in melted dark chocolate making them into a popsicle.
Frozen banana and frozen blueberries can be made into a slushy dessert :

recipe here
Whether plain or dipped in chocolate, they are a refreshing enjoyable healthy snack and a perfect way to salvage ripe bananas!
_______________________________________________________
Prayers for world peace, love, and freedom! Prayers for Israel and the end anti-semitic hate crimes in USA and the world!