Do you love tomato soup? Would you like a recipe that can be made from start to finish in about 10 minutes?
I used a few short cuts in this absolutely delicious recipe, but they didn't reduce the taste of the soup or the nutrients!
I use cherry or regular tomatoes, cloves of garlic, sliced carrot, chunky salsa and one "surprise" ingredient!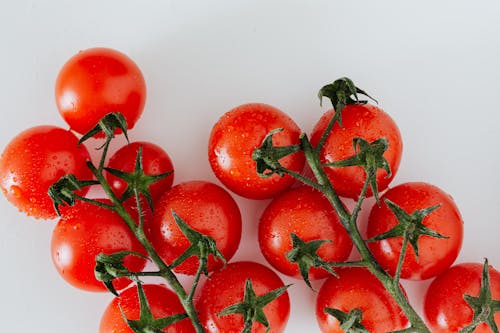 I originally saw this "surprise" ingredient used in a soup recipe a long time ago, but I never actually tried it until I made this recipe. It seems like a strange ingredient, I was really happy with the results.
The surprise ingredient is "marinara sauce". Have you ever used spaghetti sauce in soup?
Since I was only making the soup for myself and wanted something quick- I decided to give it a try thinking, "how bad can it be"?
The simple blend of ingredients produced a soothing comforting soup that I really liked. I'm sure I will make this soup again and again this fall and winter.
The best part is that all of the raw vegetables go into the blender. Once they are completely blended, I pour them into a saucepan, add the marinara sauce and cook the soup on high for only 5 minutes!!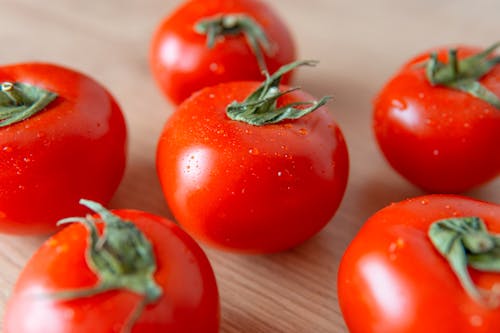 When I tasted the soup, I was thrilled! It was absolutely delicious. I thought for sure I would need to add additional seasoning or vegetable broth before eating it, but NO.. it was perfect !
Want more easy soup recipes?
Order my soup lover's cookbook, Easy Plant-Based Soups From Farm to Ladle- available on Amazon. With over 80 soup recipes and 80 inspirational quotes for healthy eating and healthy thinking. View and Order here on this affiliate link to Amazon.
Author of the Blog: Judee Algazi
Prep Time: 5-8 minutes
Cook Time: 5-6 minutes
Serves: 2 bowls
Ingredients:
4 medium tomatoes, chopped or 1 pint of cherry tomatoes (halved)
4 cloves of garlic, pressed
1 medium organic carrot sliced
1 cup of marinara sauce (I used Whole Foods 365 Organic)
Directions:
Add tomatoes, pressed garlic, carrot, salsa and water into the blender. Blend until smooth. Add mixture to a 3 qt saucepan. Heat on a medium heat for about 5 minutes. Add marinara sauce and heat for an additional minute or two until soup is hot. Serve garnished with basil.
My Notes:
1. I left the skin on the tomatoes. If you prefer, you can remove the skin and de-seed the tomatoes before putting them in the blender.
I found a Youtube Video
here
that teaches
how to easily peel and
de-seed the tomato!
2. This is a great soup if you just want to make a small quantity for one or two people.
3. It's perfect if you need something delicious to warm you up quickly.
Disclaimer: I am an affiliate for Amazon. If you click on a link from my blog and make a qualified purchase, I will receive a small compensation at no cost to you. This helps me defray the cost to publish a blog. Thanks for your support.
____________________________________________________
I continue to pray for Israel and for peace in all of the world.
Beautifully sung prayer (another version) " Our Father In Heaven"