Who wouldn't love a delicious stuffed burrito filled with favorite fillings such as mashed beans, sprouts, chopped lettuce, hummus, chopped, avocado, scallions, and, salsa or something pickled? I make mine gluten-free and plant-based and we eat them for lunch or dinner.
Traditionally, I might have used black beans or canned vegan refried beans, but I did not have any, so I had to be creative. All I had was some lentils and a can of navy beans and lots of stuff for toppings.
Toppings from my Taco/Burrito party a few years ago
This time, I decided to quickly whip up a creamy navy bean hummus in my food processor.
It was very fast and easy and easy to fill into the burrito.
Recipe for Easy Creamy Navy Bean Hummus
I simply peeled a clove of garlic and chopped it in my food processor, added a half can of navy beans, some lemon juice, 1 teaspoon of tahini, water, salt, cracked pepper. I also had a cup of well cooked and well drained cauliflower which I added.- (but you don't have to ). I Whizzed all together for a creamy navy bean spread which I used as my base for the burrito.
Make It (Your Burrito) Your Way
You could use whatever you have available to fill your burrito (mashed beans, chopped sweet peppers, chopped red or green cabbage, red onion, sprouts, etc.) It makes a tasty healthy plant-based lunch that was filling and delicious. A burrito wrap and travels well for the office, school, or shopping spree and this burrito is vegan and gluten-free.
I topped it with chopped tomato, cubed avocado, lettuce and, chopped scallion.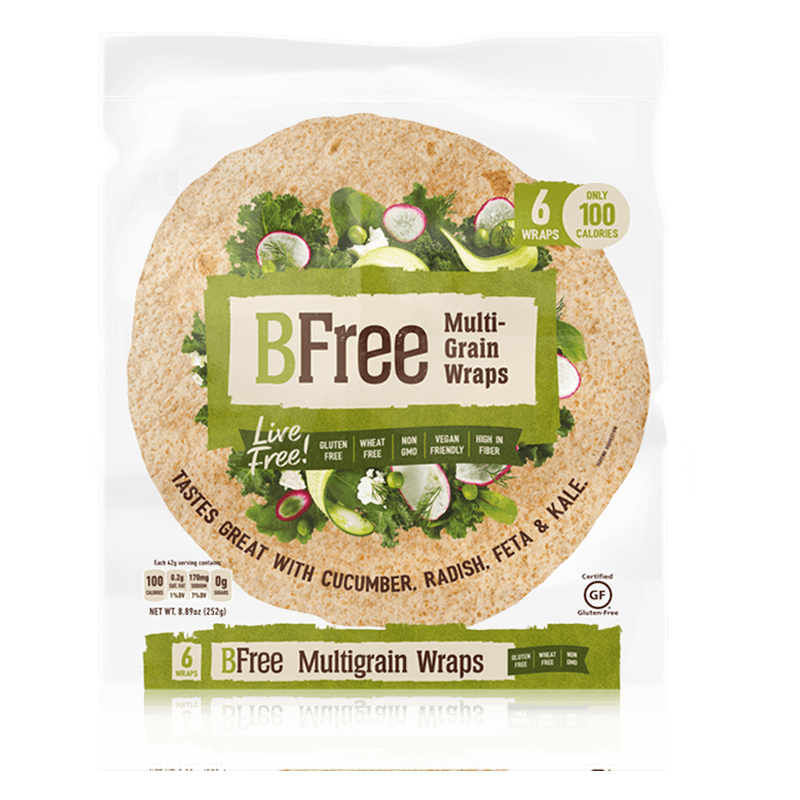 My favorite gluten-free (and vegan) wraps are by a brand called Bfree.. I find them at Publix in South Florida. I believe they sell them nationally in perhaps Whole Foods, Wallmart Superstores, etc. They were on the shelf in the wrap display, not in the freezer case. They are a little pricey but really good and low in fat. They have many varieties including Pita Bread!!!
Although unnecessary, adding steamed and drained cauliflower to the hummus lowers the calories and raises the nutritional value.
If you don't have any wraps- make yourself a burrito bowl.
What is a burrito bowl? Well it contains everything except the wrap.
What's for dinner tonight? Burritos!