How many times have you sliced apples, doused them in lemon juice yet they still turn brown an hour later?
That used to happen to me, but not any more. Not since I discovered a simple tip that keeps my apple (or pear) slices looking just the way they looked when I initially sliced them, even 4-6 hours hours later!
The other day I had a women's group meeting at my house. The meeting was called for 9:30 in the morning, so along with coffee and muffins I decided to serve some fresh apple slices and cheddar cheese.
I sliced the apples and stored them in a baggy in the refrigerator for about 3 hours before I served them.
However, I did do one other thing that kept them from turning brown when I sliced them.
As
I was slicing them, I tossed the apple slices into a large bowl of water to which I had added salt.
YES
- you read that correctly- good old regular
table salt.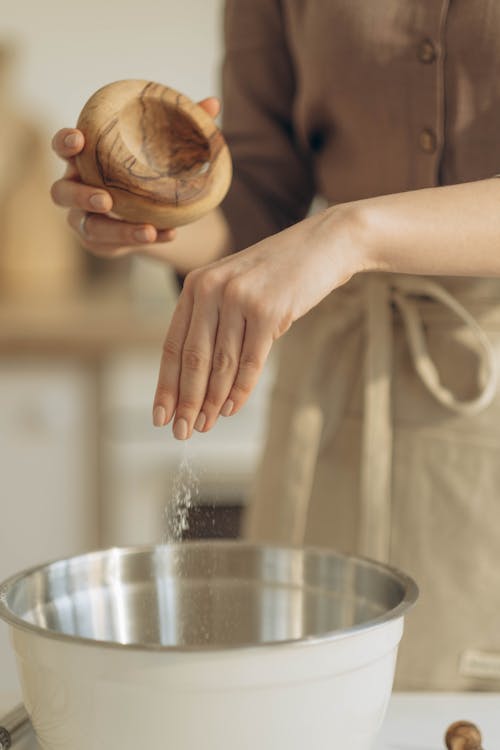 The slices were only in the salt water for about three minutes before I rinsed them and placed them on a plate. Four hours later, the apples slices were still crispy, nice, and white!
I'm not a scientist, so I don't know why it works, it just does.
The salt water soak keeps the apples or pears from turning brown whether you are planning to pack them in a lunch box, serve them at a party, or freeze them in a baggy for future use in smoothies!

Don't worry. The fruit does not taste salty!
Pre-cut in the supermarket ?- chemicals !!!!
Pre-cut vegetables and fruit that are sold in the supermarket are usually washed in a chlorine bath to kill bacteria.
Chlorine? Is that good for us? NO!!
Perhaps the pre-cut are convenient, especially for school lunches, but is it worth the chemical consumption especially for our kids?
This is a great tip that I use, and I hope you will try it too!
What could be easier?
If you do try it, let me know how it works for you-
Directions for the apple wash below

Author: Judee Algazi @ Gluten Free A-Z Blog
Prep Time: 5-7 minutes
Cook Time: None

Ingredients:

4 Gala Apples or apples of your choice
Full bowl of water (about 10 cups)
1 teaspoon of salt per cup of water

Directions

In a medium- large mixing bowl add water to top and 1 teaspoon of salt per cup of water and stir.
Slice the apples or pears and toss them into the salt bath as you cut. Continue until all apples are cored and sliced. Add fresh water to the bath, (spilling out the old water) and then drain and wash well. Pat dry and store slices in the refrigerator covered in plastic wrap or in a baggy until you are ready to eat or serve them. The slices can also be frozen for future use in smoothies.


My Notes:
1. I do not peel the apples or pears because I use organic fruit. If you prefer, peel your fruit before freezing, especially if you want to use it for an apple cake or pie. I usually use my slices in a smoothie.

2. I am not a baker so I cannot say that frozen fruit will work for baking. However, I went online and so some posts that say you can! Let me know if you try it or know it works!

Linking to
Beth Fish Reads
Weekend Cooking where anyone can share a food related post.