It's officially fall- the season of pumpkins, gorgeous mums, and trees displaying their colorful leaves. The temperatures have been dipping to the low 40's in the mornings, and I've started to crave a nice cozy bowl of warming oatmeal for breakfast. I use the Instant Pot and my oatmeal comes out perfect every time and doesn't stick to the pot (a bonus). It is important to have the correct ratio of oatmeal to water.
How about you? Do you like oatmeal in the cooler weather?
My morning bowl of oatmeal is hearty and chewy but not all varieties of oatmeal has the same heartiness.
3 Types of Oatmeal
Oatmeal comes in a variety of forms:
Steel-cut oats, rolled oats, and quick oats. I eat steel-cut which I find it comforting, filling, and satisfying.
All three varieties of oatmeal begin as an oat groat which has its outer shell removed. They are then exposed to moisture to soften them somewhat. Afterwards each variety undergoes a different process.
(If you are reading this on your phone, click to the website page for a better view of the post.)
Steel-cut oats are the least processed and contain the most fiber and nutrients. They also take the longest to cook, are coarser, and chewier.
Rolled oats are a close follow up, but they are steamed and then pressed flat- They cook more quickly than steel-cut and their nutrients are also reduced somewhat but they are less coarse.
Quick oats are cooked and dried in advance so they will cook up quickly, but they contain the least nutrients and fiber of the three but cook the fastest and are creamier and less hearty.
Rolled Oats
Since steel-cut oats are coarse and take the longest to cook, I use the Instant Pot (pressure cooker) to cook them. It's the easiest way for me to get them softer faster!
Nothing beats cooking oatmeal in the Instant Pot
Once I add the oats and water to the Instant Pot, I can walk away until it's done. No spill overs, no sticking to the pot, no water evaporation, no burning, and the stainless steel liner cleans up in an Instant. It's quick and easy too.
The porridge is easy to cook on the stove top, but I always end up with needing to add water, have sticky gooey spill overs, and it really sticks to the pot by the time it's done cooking which is a bear to clean.
Although I prefer steel-cut oats for my breakfast, I do use rolled oats for baking muffins, berry crisps, etc.
Occasionally, I will carry an individual sized bag of instant oats with me if I am traveling (I think instant may be another category bc it just needs to be mixed with boiling water).
Oatmeal needs to be certified gluten-free
Being gluten-free means it is often easier for me to bring my own than try to eat oatmeal out. Although oats are naturally gluten-free, they usually contaminated from growing near fields of wheat. Only certified GF oats can be considered gluten-free. I buy my GF rolled oats at Trader Joe's or get GF steel cut oats online.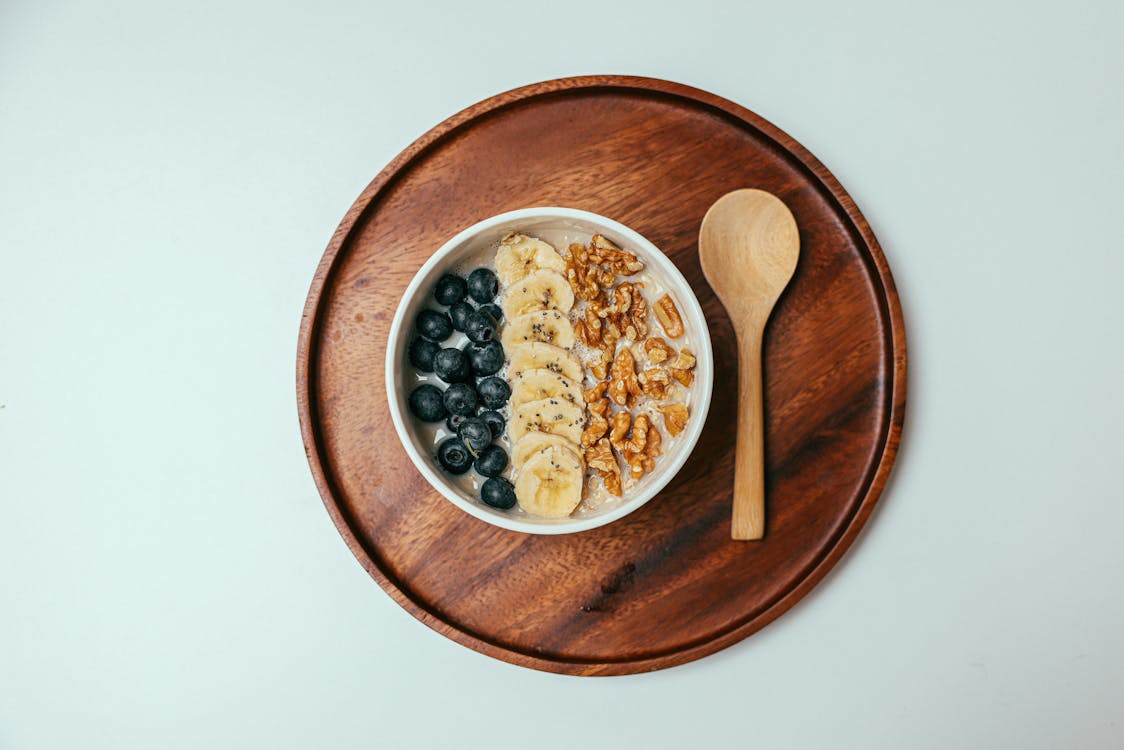 Add Your Own Seasonings and Healthy Toppings
Pre-seasoned packages of oatmeal are often very sweet and may contain unwanted chemicals.
If I enjoy toppings or seasoning, cinnamon, berries, chopped nuts, or sliced banana, maple syrup, cooked or grated apple. This time of the year I might even add some pumpkin spice!!
How Do I Cook My Oatmeal?
As I said, I always use my Instant Pot (brand name for an electric pressure cooker) It's perfect for making oatmeal. It's a cinch to clean, and the pot is so independent. I don't need to check on it once I close the lid.
You can make enough oatmeal to last for 3 days, so you don't have to make it daily.
This proportions for this recipe was given to me from my friend Laura who also loves using her Instant Pot. It's a pretty fool-proof recipe and doesn't trigger the "burn"and "shut down" signal on the Instant Pot which sometimes is the case if the oat/water ratio is not just right.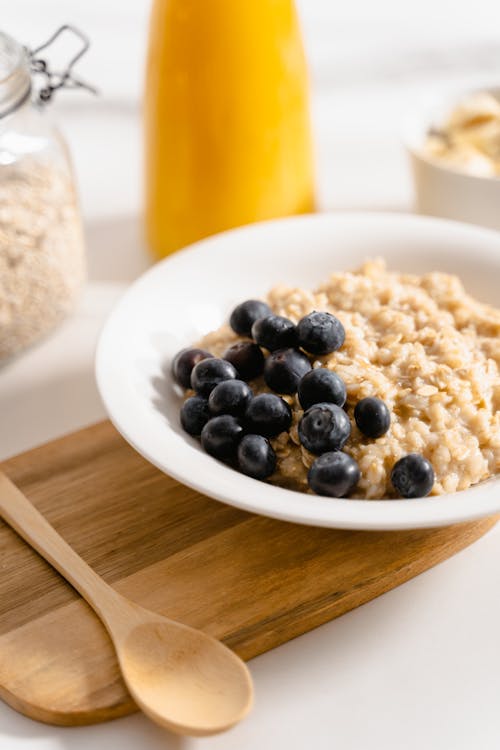 Author of the blog: Judee Algazi
Prep Time: 2 minutes
Cook Time: 5 minutes plus 20 minute natural release time
Serves: 3 portions
*(Recipe can be doubled but keep the cooking time the same)
Ingredients:
1 cup of (gluten-free) steel-cut oats
Optional Toppings to add to your bowl once the oatmeal is cooked:
Berries, sliced banana, grated or cooked apple, cinnamon, chopped nuts, raisins, maple syrup, etc.
Place the steel-cut oats, water, and salt into the insert liner of the Instant Pot. Secure the lid, close the steam gadget, and set to pressure cook for 4 minutes. When the Instant Pot is done cooking, allow it to slow release naturally for 20 minutes. When done, if steam remains, manually release any additional steam that might be left according to your manufacturer's instruction. When all steam is released, open the lid. Perfect oatmeal.
______________________________________________________
My Notes and Thoughts:
* The Instant Pot takes time to pre-heat the same way an oven needs to pre-heat before baking. I did not account for this time in my cooking time..
* For those who still don't use an Instant Pot because they feel they don't need to save time, believe me saving time is only one of the many benefits of cooking in an Instant Pot and sometimes it doesn't save time.
Prayers at the Wailing Wall ( the remaining wall from the biblical holy Jewish Temple)
* I have not forgotten about prayers for Israel-
**(
By the way-
are you aware that children in schools in Gaza (and other Arab countries) are taught and brainwashed to HATE and kill Jews (and hate Americans) from a very early age. How can peace ever be achieved with this mentality?
"School children are taught to hate Israel, Jews are demonized as part of official curriculum, and "summer camps" involve learning how to fire automatic weapons and kidnap Israelis." (source)
* Unfortunately we know this first hand as my husband went to school in Egypt and learned this hatred from an early age. It was also mandatory that he learned how and practiced firing weapons in school.
g